[Chinese Version 中文版本:
https://nsg.fund/zh-nft/
]
Background
Next Step Global Charity Foundation (NSG), a registered charitable organization in Hong Kong (IRD reference number: 91/16336), has been supporting orphans in Vietnam since 2017. We visit orphanages, provide daily & medical supplies, construct buildings, celebrate festivals with orphans, and support them with education. During the COVID-19 pandemic, however, we could not visit them in person, and we recruited a team member in Vietnam to help liaise and co-ordinate the charity work.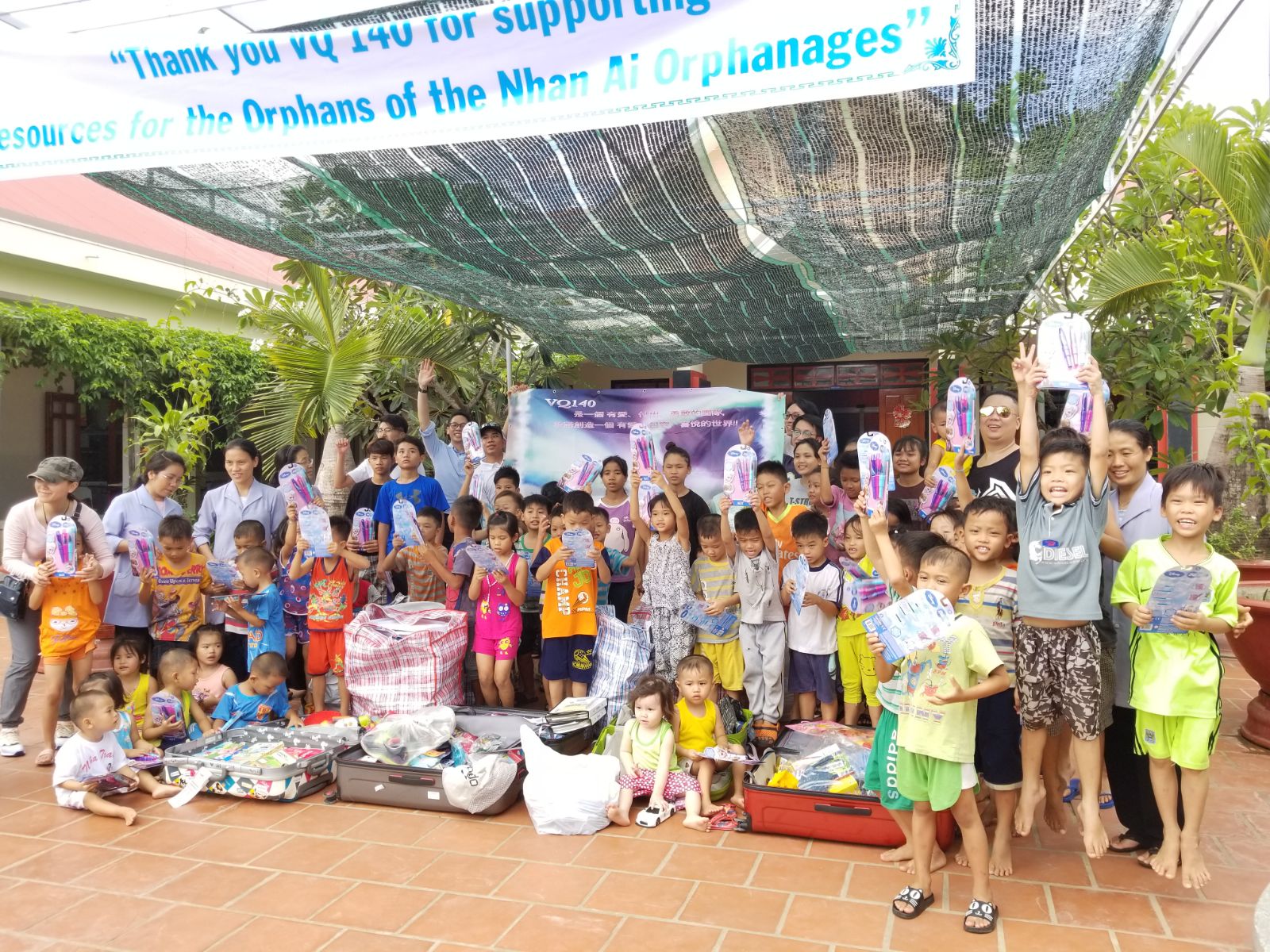 We now would like to call for donations to continually support this meaningful project, and this time, we would do fundraising in an innovative manner. We would be issuing the first collection of 50 phygital NFTs, which are the artworks by the orphans.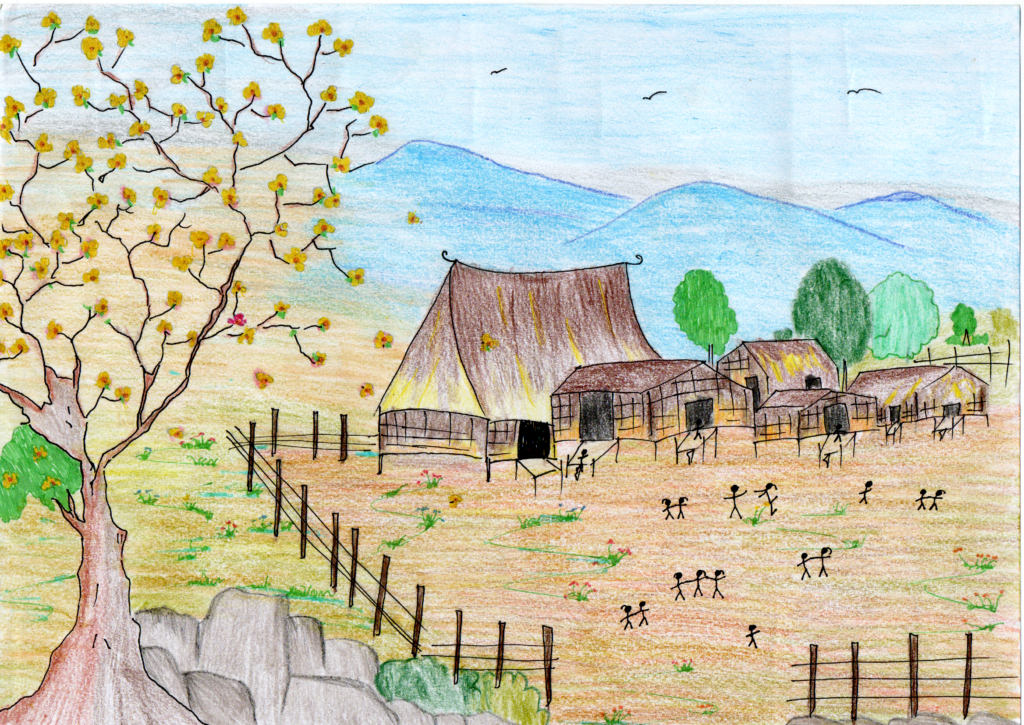 Orphans have their names and orphanages written on some of the artworks, but we have redacted them online for privacy and protection reasons. The original artwork would remain have their names and orphanages written.
NFT Details
The NFTs would be selling on OpenSea, the largest NFT marketplace. The NFTs would be on Ethereum Mainnet using ERC1155, with a fixed price of 0.2ETH (around USD1,500-3,000/ETH, USD300-600, HKD2,340-4,800) each. Each NFT has a unique artwork drawn by the orphans, and you can pick the one you desire to donate and own the NFT.
Note: Occasionally there are scams and fake websites and links on crypto/web3/NFT projects, even on OpenSea, and we are alert to this. You are highly recommended to double-check the details, and only use the official link we provided. If you have any concerns, please contact us at admin@nsg.fund.
Official Site: https://nsg.fund/
Official Page: https://nsg.fund/en/nft/ (Chinese Version: https://nsg.fund/zh-nft/)
OpenSea Official Link: https://opensea.io/collection/nsg-orphans-nft
NSG wallet address: 0x125EaA2A743066045254841CDDdf785f599Ae86B
How to Claim Physical Artwork
We will later announce the steps to claim physical artwork. After you have donated and owned the NFT, we would provide you a link to verify your NFT ownership and then claim your respective physical artwork with mailing information.
The physical package would include an A4 blue hardcover, with an NFC chip with the unique link to the NFT on OpenSea, and the respective physical artwork within. We would not cover the mailing fee, and we can only guarantee the first claim of the physical package.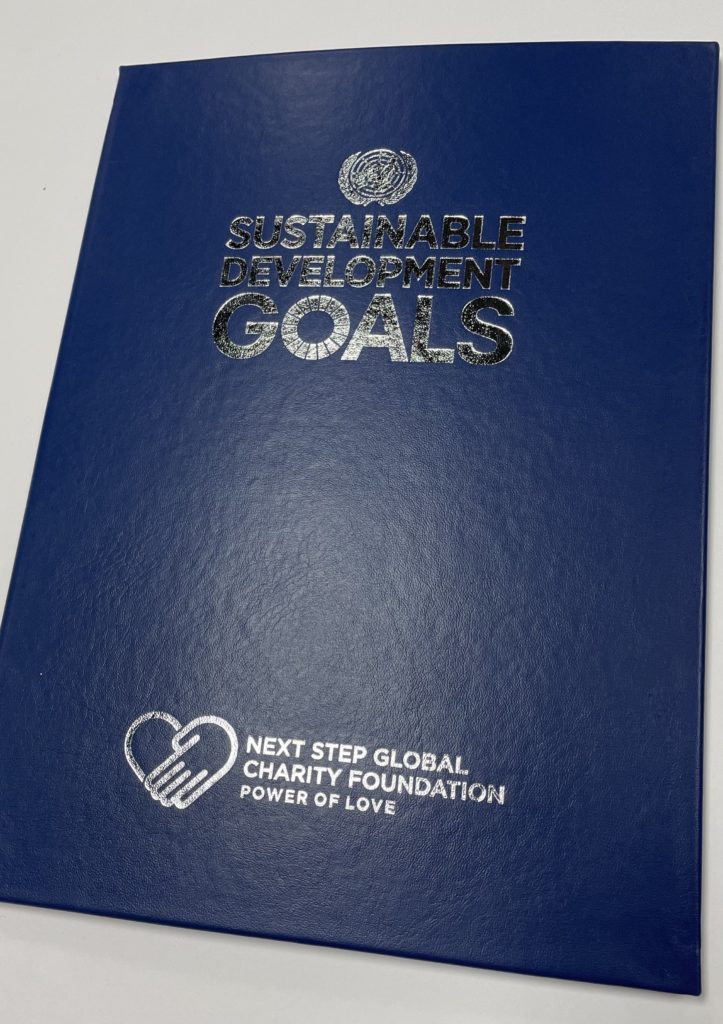 Secondary Sales
For the secondary sales of the NFTs, we would take 10% royalty (if transacted on OpenSea) to continue to support the orphans, while the transfer of physical package would need negotiations by the buyers and the sellers, and we do not guarantee anything on that.
We support UN 17 SDGs and we would make this project carbon neutral by carbon removal.
All the donations we collected, deducting the expenses of physical packages, mailing fees, foreign exchange fees, and carbon removal fees, would be supporting the orphans and orphanages in Vietnam.
Privileges
To thank you for your support of this project, with the ownership of the NFT, you have privileged access to the NSG charity network. After the COVID-19 pandemic, when the border of Vietnam opens again, we will organize another visit to orphans and orphanages we support in Nha Trang and Kon Tum, Vietnam. You would have the priority to join our trip, and meet the orphans who draw the artwork you own. You would need to pay for your trip expenses, including flight tickets, commute fees, accommodation fees, dining fees, and sundries, which are just the same for others including committee members and directors of NSG (we donate 100% to beneficiaries, so we pay expenses on our own).
Organizer: Next Step Global Charity Foundation Limited
Technical Implementation Body: Anunnaki Technology Limited
Beneficiaries: Mái ấm Nhân Ái, Vinh sơn 1-6
Thank you very much for your generous support, and we appreciate your help very much. Please also help spread the love and words about this project. Should you have any inquiries, please contact us at admin@nsg.fund.
FAQ
What is NFT?
A non-fungible token (NFT) is a non-interchangeable unit of data stored on a blockchain, a form of digital ledger, that can be sold and traded. Types of NFT data units may be associated with digital files such as photos, videos, and audio. (Reference: Wikipedia) In human terms, think of an NFT as a digital certificate as proof of ownership, just like a diamond has a GIA certificate.
What is phygital?
Phygital means physical and digital.
Why is an NFT worth so much?
This is a common misconception that NFT is expensive and worth very much. An NFT is more like a certificate, a container, that stores something worthy, e.g. an artwork, privileged access. So each NFT is unique and has different values. Owners and traders should do their own research.
Why do you choose Ethereum which is not stable compared to other stable coins or fiats? What would you do to the fund raised if the Ethereum price fluctuates?
We do not actually believe any fiats or cryptos are stable, which is instead apparent and relative. Rather, we see Ethereum has a lower risk in the longer term, with the growing adoption and hedging against inflation. Even though the Ethereum price may fluctuate, it would only be short-term and we would closely monitor and stabilize our fund.
If we see we may have a potential loss of over 10% when settling the fund in USD, we would take measures to stabilize the fund, including but not limited to converting funds to more stable coins at that time (e.g. USDC) or raising more funds to compensate the loss.
If we see we may have a potential gain of over 10% when setting the fund in USD, after we support orphanages and we still have funds remaining, we could set up the crypto fund for longer-term investment so that we can support orphanages in a more sustainable way. We would announce more updates when this happens.
Why do you choose Ethereum Mainnet over other L2 chains?
We are aware that other L2 chains (e.g. Polygon, Gnosis Chain) can be more cost-effective and green, while we have also considered the adoption of the trend of cryptocurrency and web3 technologies nowadays, and the transaction volumes on different chains. We eventually decided to stick to the largest marketplace, OpenSea, and Ethereum Mainnet to gain the largest adoption, and we compensate by carbon removal.
I heard NFT is using ERC721, why you are using ERC1155?
Yes, on Ethereum, the original specification of NFT is ERC721. ERC1155 can be considered as an upgraded version of ERC721, which supports fungible tokens and non-fungible tokens at the same time and with other additional features. It is the default implementation of NFT on OpenSea.
Do I need an Ethereum wallet?
Yes, the most common one would be MetaMask. If you are using other custodial wallets on crypto-exchange platforms (e.g. Binance), you may want to check out how to connect to OpenSea.
Do I need ETH before I can donate?
Yes and No. Yes, you can use ETH to donate and own the NFT directly. No, because OpenSea now supports NFT purchases with credit cards directly.
Do I need to pay a gas fee for the transactions?
Yes. All transactions have gas fees, which are service charges for using Ethereum. You can track the current gas fee at https://etherscan.io/gastracker.
Can I just donate without NFT?
Yes, we accept public donations, but please leave us an email at admin@nsg.fund to identify yourself so that we can handle KYC/AML compliance and regulation in our country.
Can I have a tax deduction receipt?
Yes, we will later provide you with a link to verify your NFT ownership and then provide your information when you claim your respective physical artwork with mailing information. The receipt can be digital and/or paper for your choice.